Creating a new feel and tone to a rooms decor is easy with the use of a feature wall. These simple and tasteful design additions are easy to create and dont cost the earth so why not consider simply adding a feature wall into your living room, bedroom, kitchen or bathroom… The technique is universal and can give a solid impact throughout the home.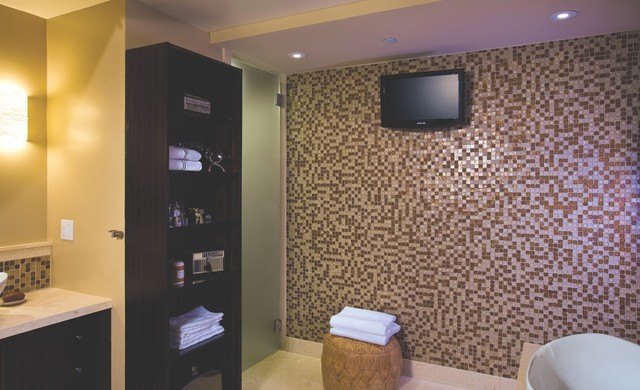 Using tiles and paint in your bathroom can make a strong feature, but be sure that you use a bold pattern as the theme can get lost when incorporated on to many different walls. you can also use the technique in the living room to set a modern looking TV wall up. These are often tiled too.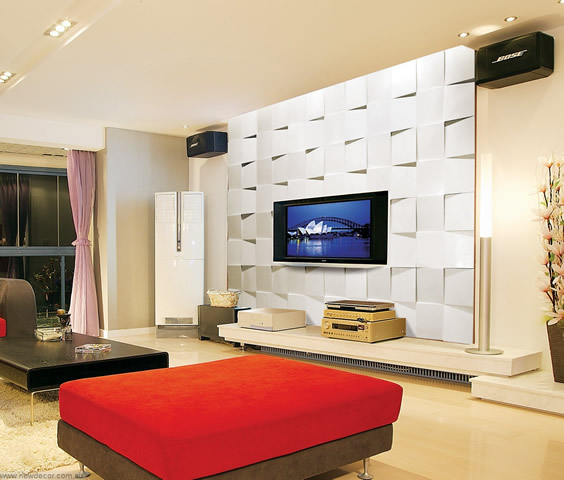 Simply decide on what tiles, colour or textiles you want on your wall and then go for it – the bolder the better we at decor-ideas.co.uk say!