When creating a new bathroom the choice of tiles is important to the overall look, finish and fell of the installation. Deciding where top put the bath and toilet is often done before the choice of tiels and as such using mosaic tiles can add colour, depth and a distinct feel.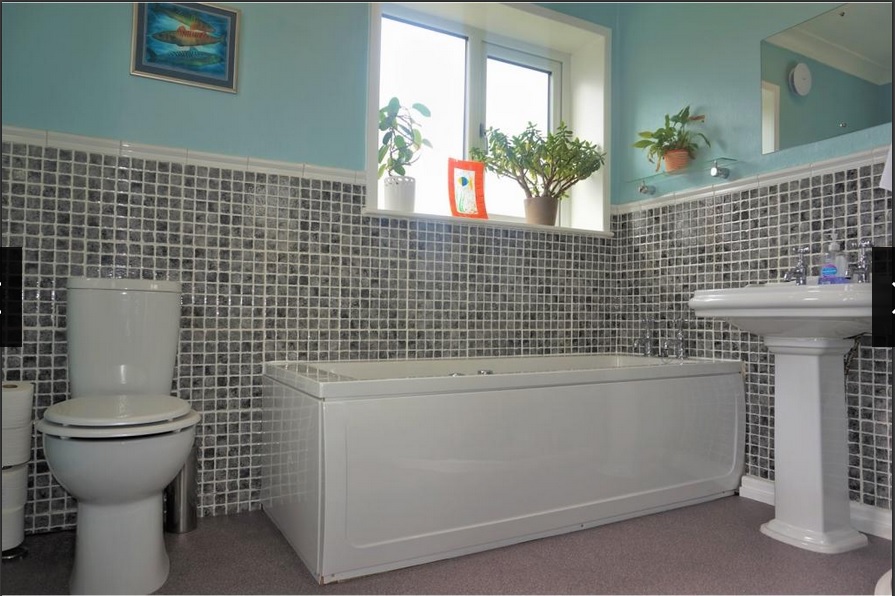 Here we see a creative use of mosaic tiles in a new bathroom and shower-room installation. Using the mosaic tiles on just half of the wall not only saves on costs but also allows for people to personalise it through the use of cheap paint and gives owners the chance to put their own stamp on the bathroom.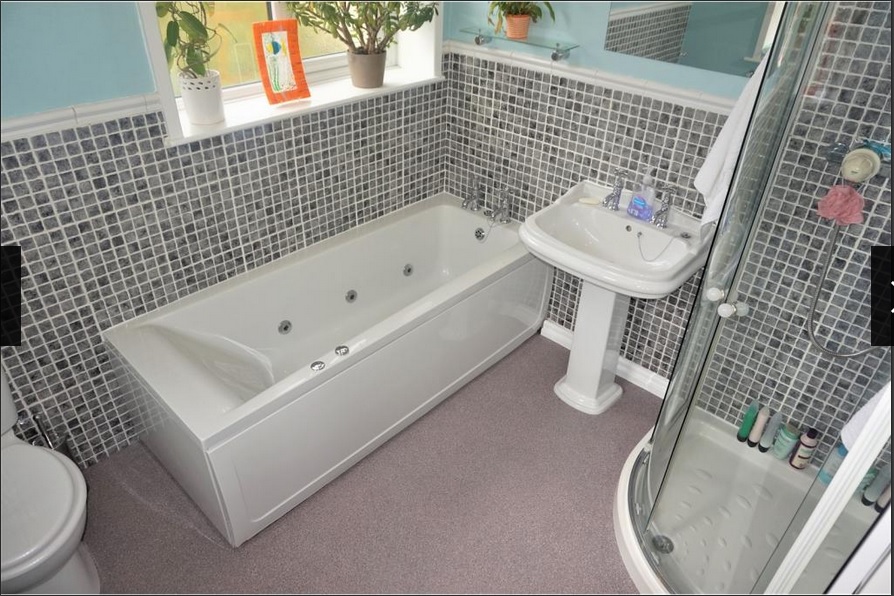 Carpet on the floor of bathrooms is not universally loved, but here the colour contrast gives depth to the floor and separates it from the rest of the room.